Street Sweeping in Painted Prairie?
Posted by The Kearns Team on Friday, May 21, 2021 at 10:15 AM
By The Kearns Team / May 21, 2021
Comment
Street Sweeping in Painted Prairie?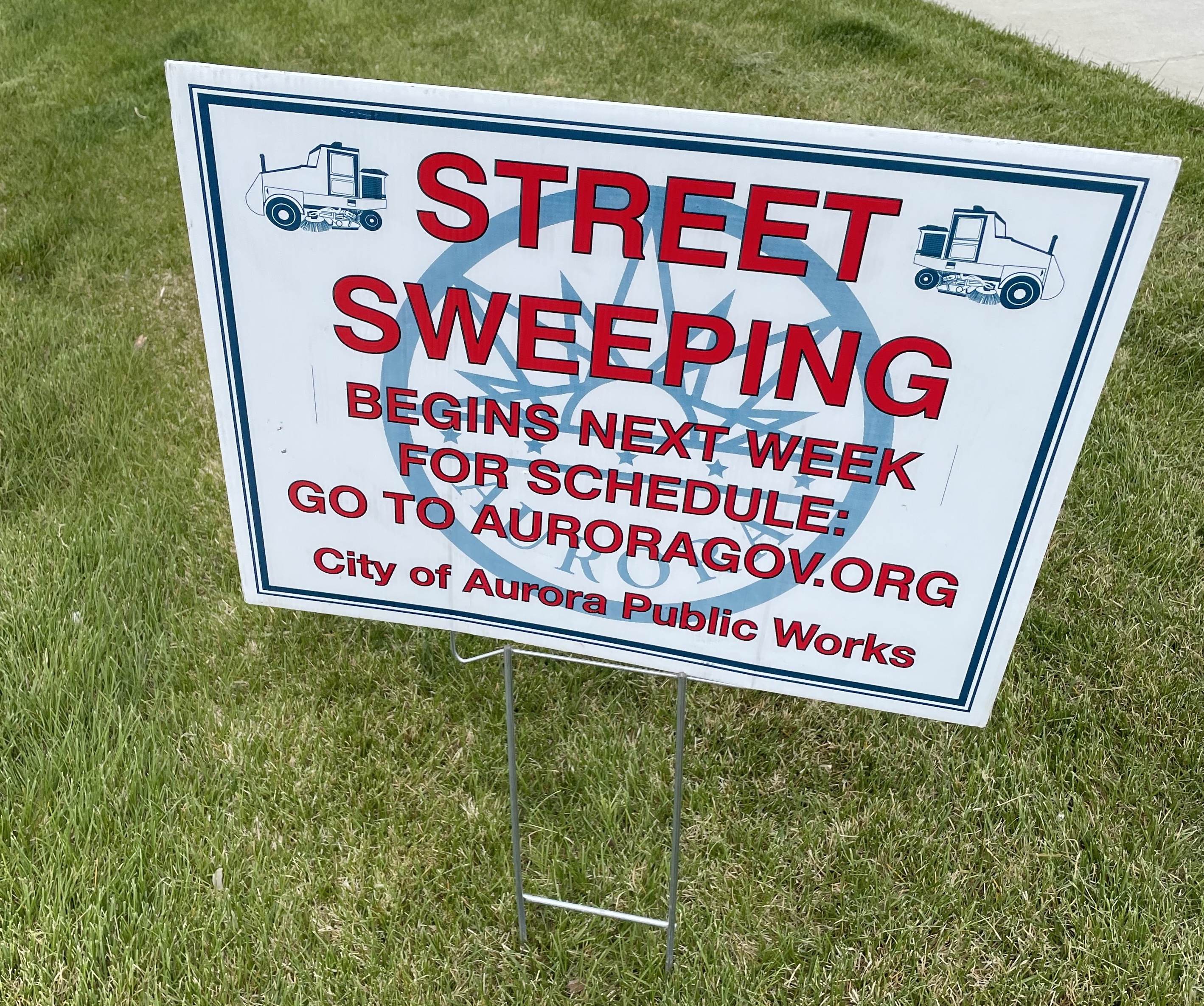 Have you seen these signs in Painted Prairie? Apparently the City of Aurora is about to start street sweeping in our neighborhood.

Coming from Denver (with monthly street sweeping and requirements that cars not be on the street), we were wondering how the street sweeping program works here, when Aurora Public Works will be in our neighborhood, and what we as residents need to do to prepare.
First stop was to search the Auroragov.org website for "street sweeping" (the info was not readily available from the home page). Here's the direct link to the Street Sweeping page.
Looking at the "2021 Spring Sweeping Schedule," we can see that Painted Prairie is in zone N14, and that sweeping here is scheduled for May 26-27, 2021. Since there wasn't a ton of info on the website, I called the City for more info. Here's what I was told:
Street sweeping in Aurora happens twice a year, "...typically in the spring right after the snow season and in the fall right before snow."
Residents are requested to move their cars to allow the sweepers to do their job. "We're not as strict as Denver. We don't tow, but might ticket vehicles on the street... but that's pretty rare."
I also asked about construction material and dumpsters in the street. "Honestly, I don't know how they deal with that. I assume they will just work around the construction. It's not ideal, but they will do the best they can."
So, there you have it. Street sweeping on May 26-27, and then again sometime in the fall. And please put cars in your driveway or garage to help the sweepers do their job.