What is the Mile High Shift?
Posted by The Kearns Team on Wednesday, May 19, 2021 at 8:30 AM
By The Kearns Team / May 19, 2021
Comment
The Mile High Shift. If you live in Denver, especially in the northeast part of town, you've probably heard it mentioned over the past couple of weeks but you may be wondering just exactly what it means (and why you should care).
First up, the Mile High Shift is NOT the defensive alignment where the Colorado Rockies put three infielders on the right side of the field!
According to the Colorado Department of Transportation (CDOT), the Mile High Shift is part of its Central 70 Project which will, "...reconstruct a 10-mile stretch of I-70 between Brighton Boulevard and Chambers Road, add one new Express Lane in each direction, remove the aging 57-year-old viaduct, lower the interstate between Brighton and Colorado boulevards, and place a 4-acre park over a portion of the lowered interstate."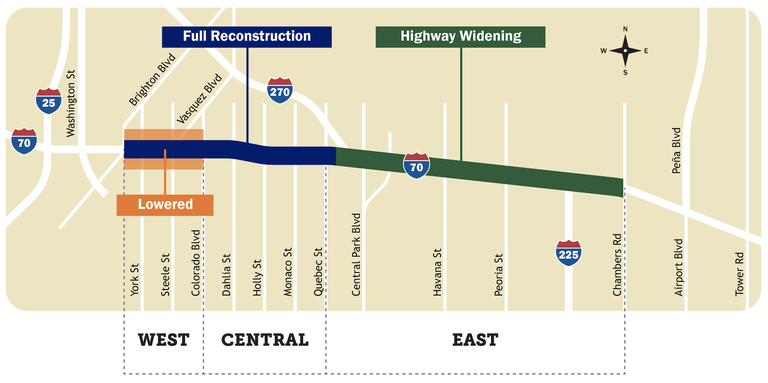 At 10pm on Friday, May 21, CDOT will close I-70 between Washington Street and I-270 to "shift" traffic into the new lowered section of highway. The closure is expected to end on Monday, May 24 at 5am. If you live or work in northeast Denver or Northwest Aurora (including Central Park and Painted Prairie) or if you are heading out to Denver International Airport this weekend, please be prepared for detours.
Once I-70 reopens, eastbound and westbound traffic will be directed into the future westbound lanes of I-70 in the lowered section between Brighton and Colorado boulevards.
For more information about the Central 70 Project, and the Mile High Shift, please visit CDOT's website.