Who Lives Here? Denver area demographics.
Posted by The Kearns Team on Thursday, May 6, 2021 at 10:59 AM
By The Kearns Team / May 6, 2021
Comment
When home buyers start looking in new neighborhoods or cities, their first questions are often about the demographics of the area. Where do residents work? How are the schools? How many people live here? Is it a diverse community?
The best answers to these questions usually come from unbiased third-party sources - not necessarily real estate agents or neighbors. We've collected a few sources of info to help you learn about the neighborhoods you're considering.
DataUSA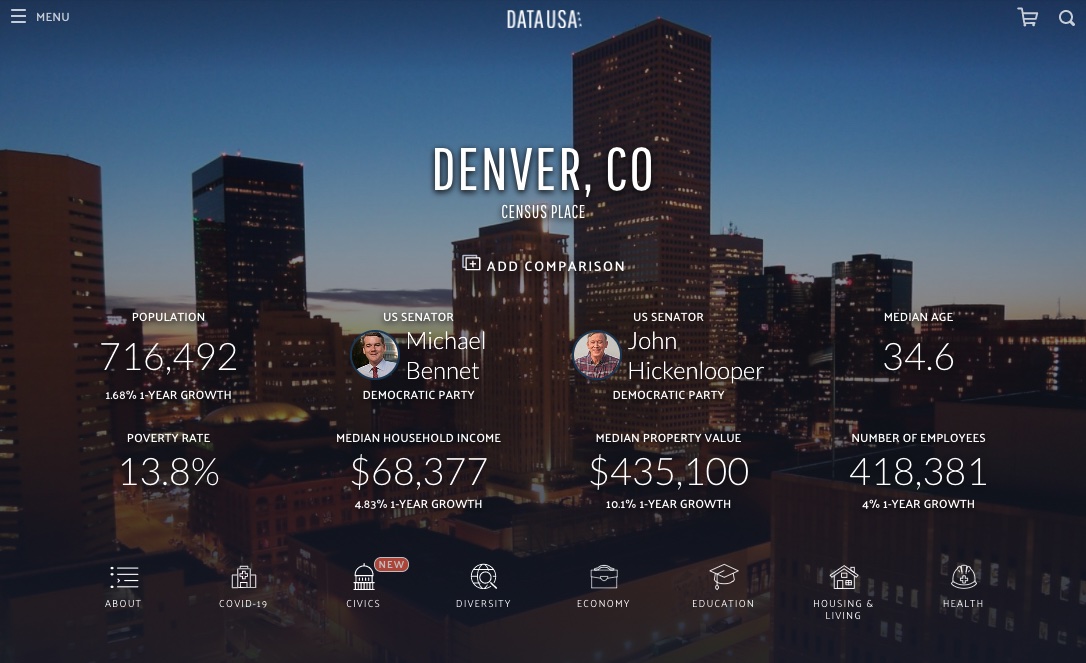 At the city level, DataUSA is a great source of info. From the political makeup of a town to home values and poverty levels to education and employment, they provide a ton of data. You'll even find out info on the area's elected officials and election results. IN their own words, "Data USA tells millions of stories about America. Through advanced data analytics and visualization, it tells stories about: places in America—towns, cities and states; occupations, from teachers to welders to web developers; industries--where they are thriving, where they are declining and their interconnectedness to each other; and education and skills, from where is the best place to live if you're a computer science major to the key skills needed to be an accountant."
The Piton Foundation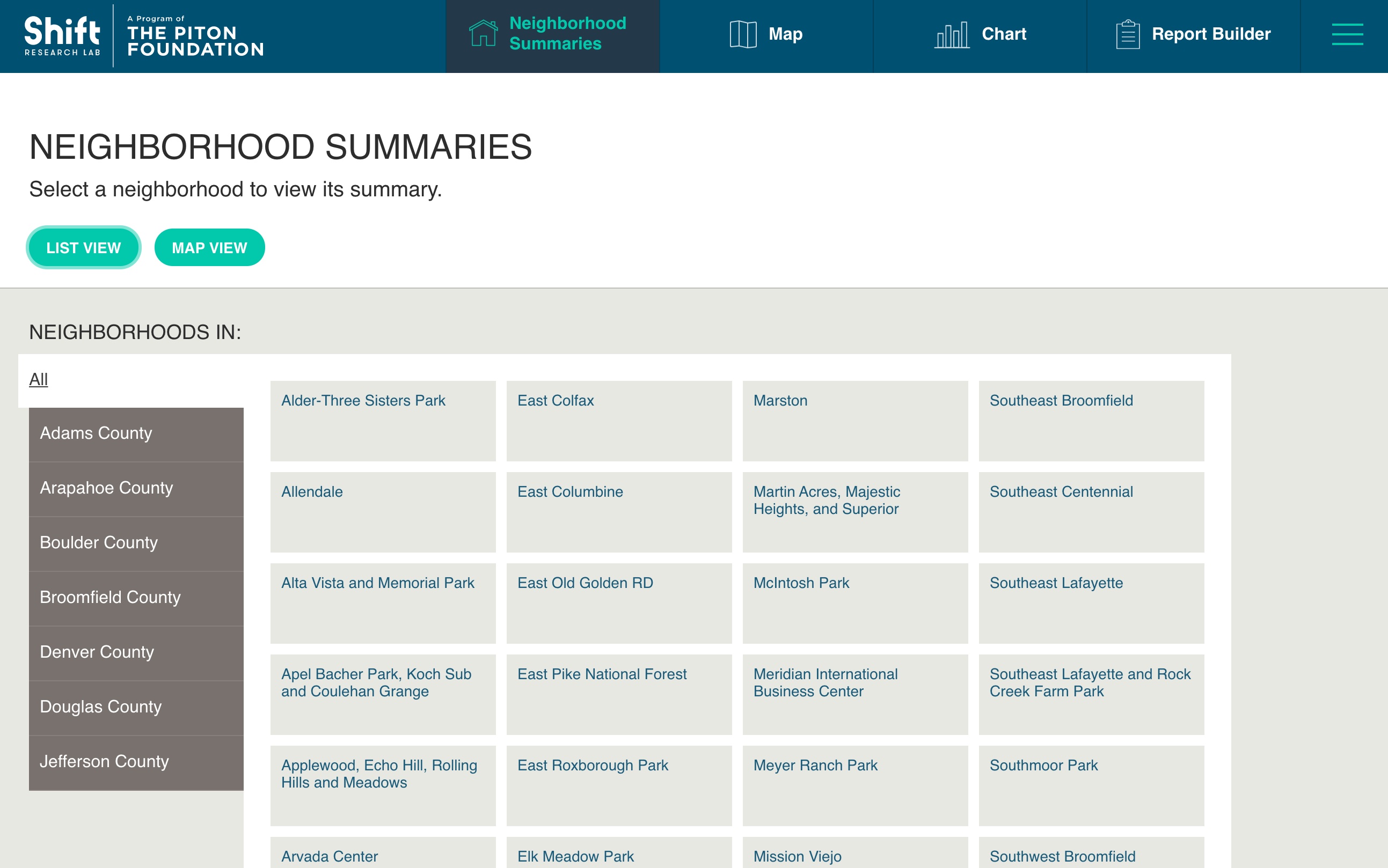 Drilling down a little deeper, The Piton Foundation's Shift Reseach Lab provides "...free, neighborhood-level data about the health and well-being of Denver-area families and communities... By offering free, neighborhood-level data for the Denver metro's seven counties, Community Facts is now able to provide data and analysis to support community change initiatives across the region."
Great Schools
Looking for info about the best area schools, ratings for all local schools, or opportunities for students? Check out GreatSchools. According to their website, "There are 4,566 public and private PK-12 schools in Colorado. Learn more about the schools, student demographics, and academics within the state, read parent reviews of local schools, and find information about specific cities and school districts."