Central Park Parks and Recreation
"Stapleton will demonstrate the most successful integration of urban activity with wildlife and the natural environment in Colorado... Stapleton will provide approximately 1,680 acres of open space, much of it restored native grasslands, stream corridors and animal habitat."
- Stapleton Development Plan (aka The Green Book)
A key part of the development of the Central Park community, originally called "Stapleton," as envisioned by "the Green Book" was the decision to retain more than a third of the Community's total property (about 1,700 acres out of 5,100 acres) for parks, recreation, and open space.
As development continues in Central Park, trails, parks, and open space have evolved to enhance the unique nature of this urban community. Below you will find information on some of the larger parks and recreation areas within Central Park - there are hundreds of additional small "pocket parks" and courtyards within the community.
Central Park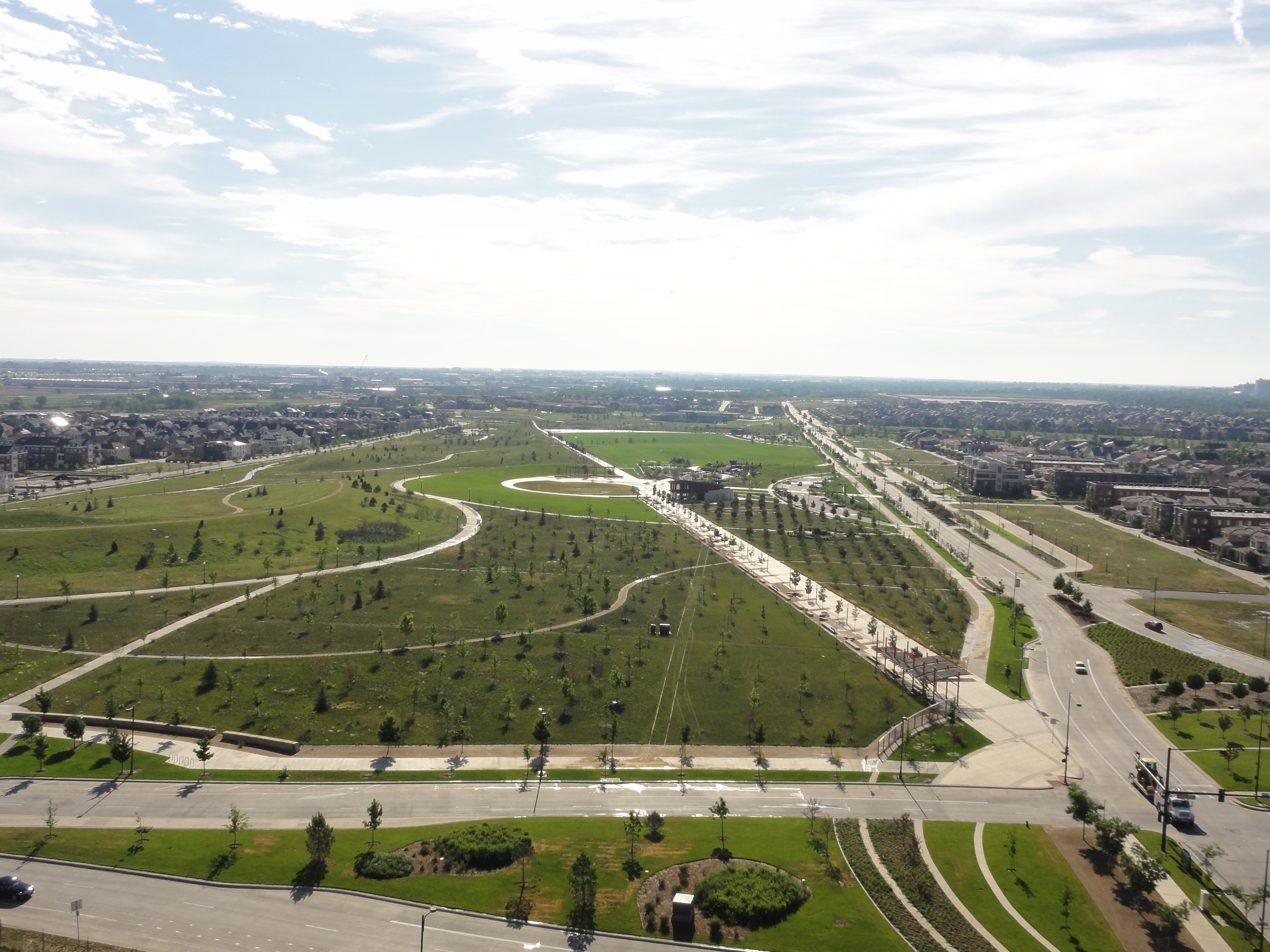 The 80-acre Central Park is one of the premier urban parks in the United States, and the third larget park in Denver. In addition to plenty of open space and athletic fields, the park features a children's play ground with climbing rocks, a purpose-built sledding hill, fountains, and a one acre lake perfect for model boat sailing.
located in the middle of the community for which it is named, Central Park runs west to east from the former Stapleton International Airport control tower to the Central Park Recreation Center.
Central Park Recreation Center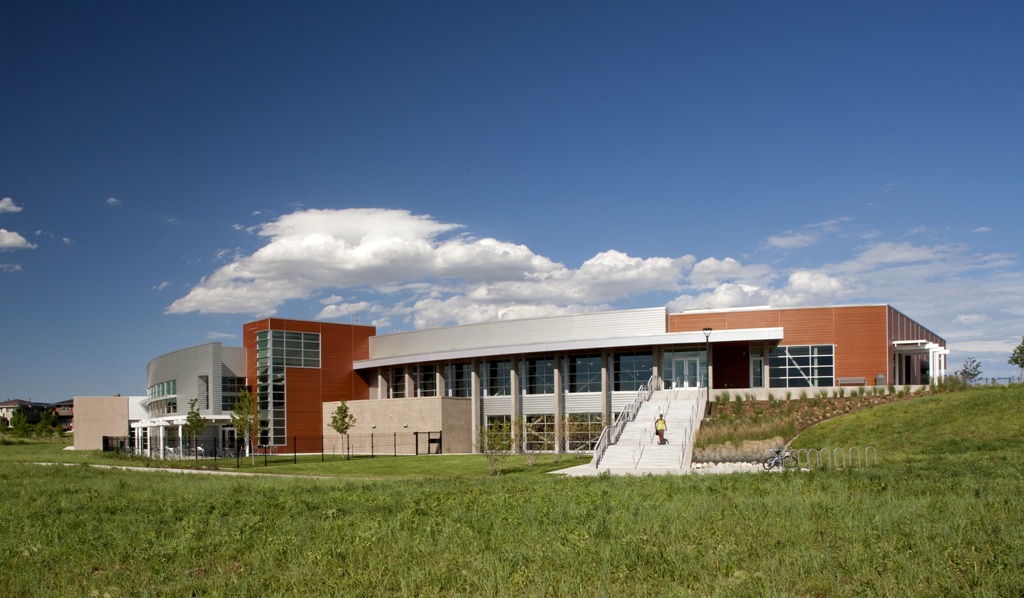 Located at 9651 E. Martin Luther King Jr Blvd, Denver CO 80238, the Central Park Rec Center is one of the largest facilities in the Denver Parks and Recreation system. The Center features weight and cardio rooms, full gymnasium, spin studio, indoor lap and leisure pool, group fitness studio, lounge, and multi-purpose rooms which are available to rent.
For more information about the Central Park Rec Center, downlod an information sheet or view current activities and programming offered through the Denver Parks and Recreation Department.
Central Park Community Pools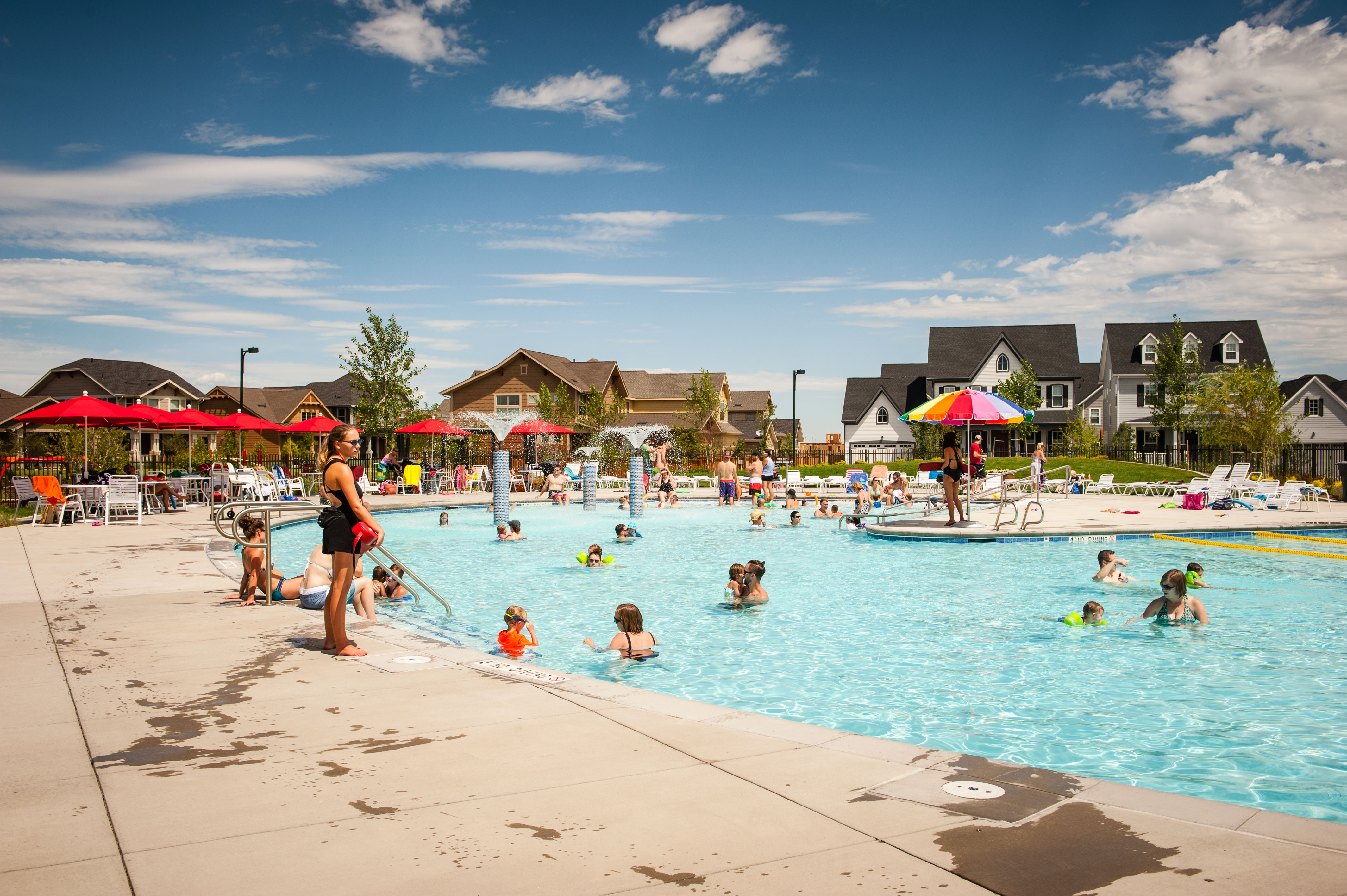 The Master Community Association operates seven public pools throughout Central Park. These pools are designated as public swimming pools for the surrounding community and neighborhoods. Each pool is open to the public and fully staffed with certified lifeguards, and all pool facilities have bathrooms, showers, and changing facilities, and are equipped with barbecues and picnic facilities.
Usually open from Memorial Day weekend through Labor Day, each pool incorporates a unique schedule and menu of programs suitable for its design.
For more information on the Central Park pools, swim teams, and swim lessions, visit the MCA Acquatics website.
Trails & Greenways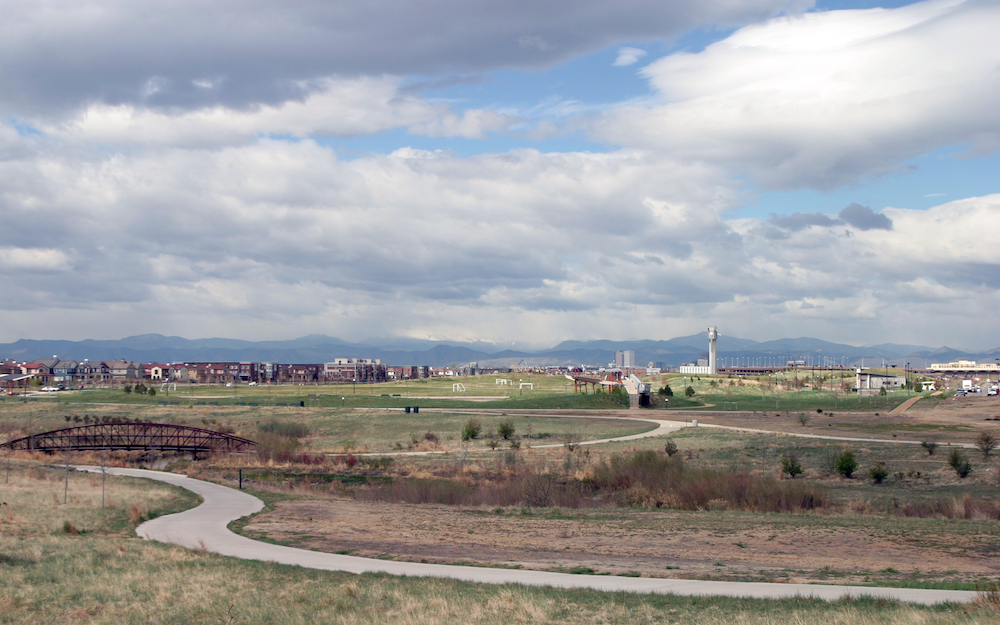 Central Park's 25+ miles of trails and paths connect the community from one end to the other (and to surrounding neighborhoods) as well as integrating with Denver's vast 850 miles of bike trails.
Hop on a trail or bike path and you're on your way to the Bluff Lake Nature Center, The Rocky Mountain Arsenal National Wildlife Refuge (watch out for bison!), and the Sand Creek Regional Greenway. With hard and soft trails through out the neighborhood, there's something for everyone on two (or four) feet or two wheels!
Neighborhood "Pocket" Parks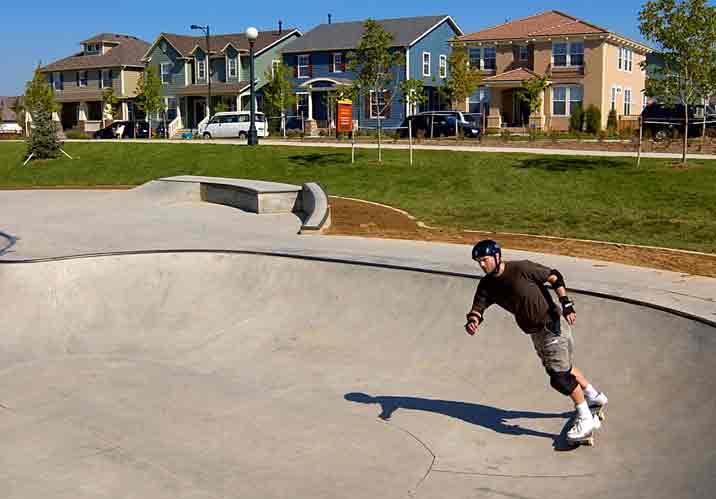 In the Central Park community you are never more than a few blocks from one of the 60+ parks, ranging from the 80acre Central Park to dozens of smaller neighborhood "pocket parks" - a gathering spot for neighborhood get togethers, kids at play, and after-work relaxing.
Featuring amenities ranging from grass fields to season-inspired playgrounds, to a skatepark, to community pizza ovens, the park system in Central Park has been designed to provide great opportunities for neighbors to build a community. Read more here about all the parks in the neighborhood.
Bluff Lake Nature Center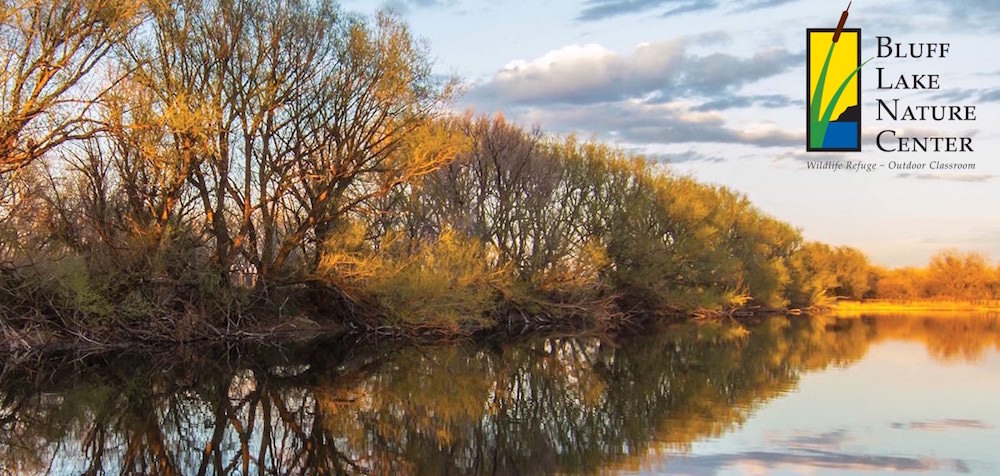 Denver's only non-profit nature center, Bluff Lake occupies 123 acres adjacent to Sand Creek on the eastern edge of the Central Park development (just east of the aptly named "bluff lake neighborhood." It offers a variety of native habitats including a seasonal lake, wetlands, short-grass prairie, a riparian zone and wetland woodland. Tens of thousands of visitors, including over 8,000 area school children, come to Bluff Lake each year to enjoy a few moments of solace and connection to nature or to take part in one of thier many scheduled programs and events.
Learn more to plan your visit to the Bluff Lake Nature Center.
Sand Creek Regional Greenway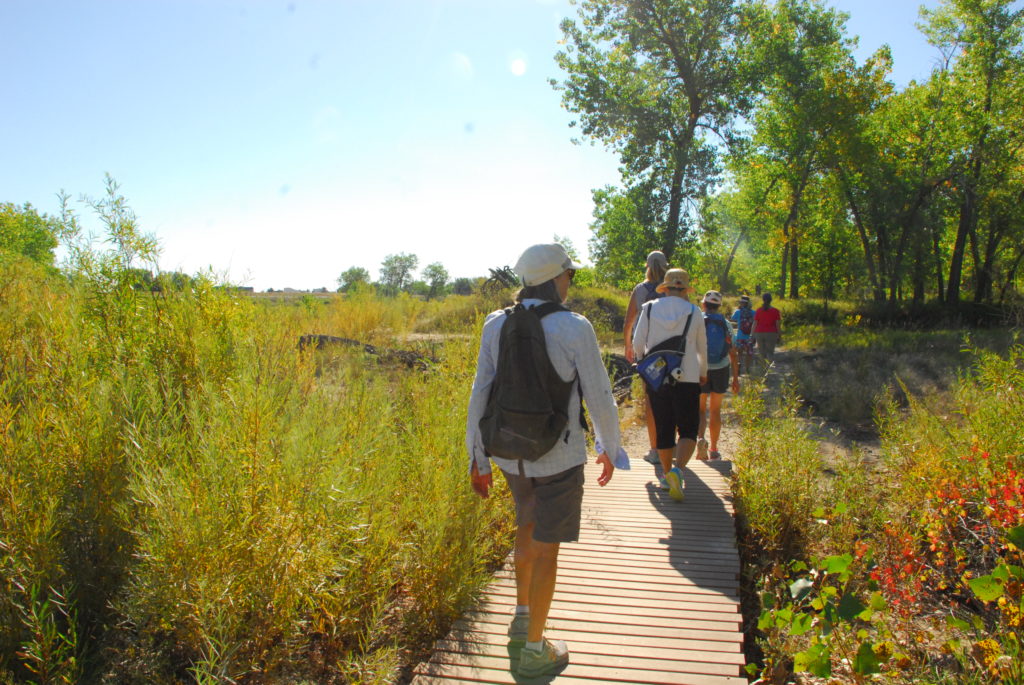 Sand Creek Regional Greenway is a nearly 14-mile public greenway, connecting the High Line Canal in Aurora at Tower Road and Colfax Avenue, with the South Platte River Greenway in Commerce City. The soft-surface Sand Creek Regional Greenway trail completes a loop of 50 miles of off-street urban trails in the northeast metro Denver area.
According to their website, "the Sand Creek Regional Greenway Partnership improves, preserves and promotes the natural, recreational and cultural resources of the Sand Creek Regional Greenway corridor, including priority trail connections for the education and enjoyment of the public, linking communities throughout the watershed."
Rocky Mountain Arsenal National Wildlife Refuge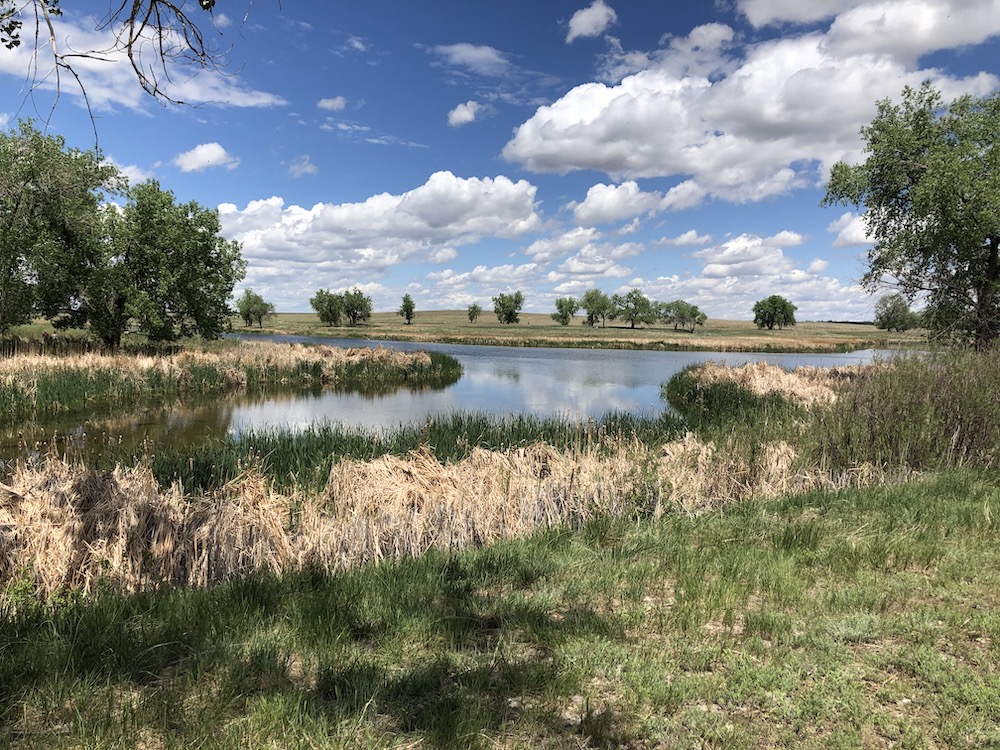 Located on the northwestern edge of the Central Park community, the Rocky Mountain Arsenal National Wildlife Refuge covers 15,000 acres of wetlands, prairie, and woodlands habitats - but it is best known for its Bison herd! The site of a World War II chemical weapons manufacturing facility, the Refuge site cleanup began in the 1990s and was completed in 2010. Local residents and visitors now visit the Refuge to hike on its 10 miles of trails or to take the 11 mile Wildlife Drive to see bison, deer, hawks, waterfowl and more.
Operated by the U.S. Fish & Wildlife Service, "the Refuge provides environmental education and interpretive programs, catch-and-release recreational fee fishing, 10 miles of hiking trails, wildlife viewing opportunities, site tours for the public, a self-guided Wildlife Drive auto tour, and is a sanctuary for more than 330 species of animals, including bison, black-footed ferrets, deer, coyotes, bald eagles and burrowing owls."
---