Painted Prairie Community Amenities
Steping away from your new home you may want to spend your day exploring the trails and parks throughout Painted Prairie, but what do you do when its time to work? Well, that's where Painted Prairie's Town Center comes in (construction is scheduled to begin in 2021).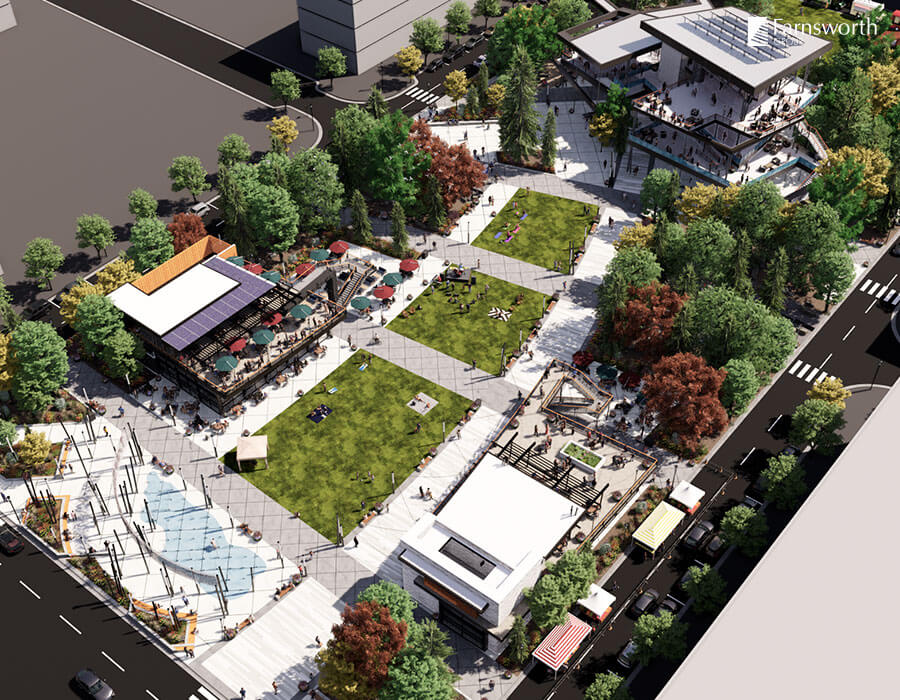 From the thriving urban vibe of Town Center, with its mouth-watering eat & drink options, to the invigorating outdoor adventures just outside your front door, Painted Prairie offers it all. Need a comfortable place in which to work? Try Town Center's co-working spaces. Looking for a deep tissue massage to work out your calves, sore from trail-riding? Town Center will offer that, as well as yoga classes, should you need a good stretch–and so much more!
Town Center will be your community fitness hub… Active, social and connected. Imagine a local gathering spot, where you can take a spin class, enjoy a massage, or join friends for yoga. Add in the many outdoor activities, locally sourced healthy eats and beverage options, and a farmer's market, and you'll have everything at your fingertips to chart a healthy and inspired lifestyle. Imagine a local-to-global urban gathering place—in the heart of Painted Prairie. A dynamic connection offering eats, drinks, destination dining, health and wellness, plus collaborative work spaces and boutique hotels. Welcome to Town Center! 55 acres of fresh, unexpected new urban experiences… A one-of-a-kind destination, right in your own backyard.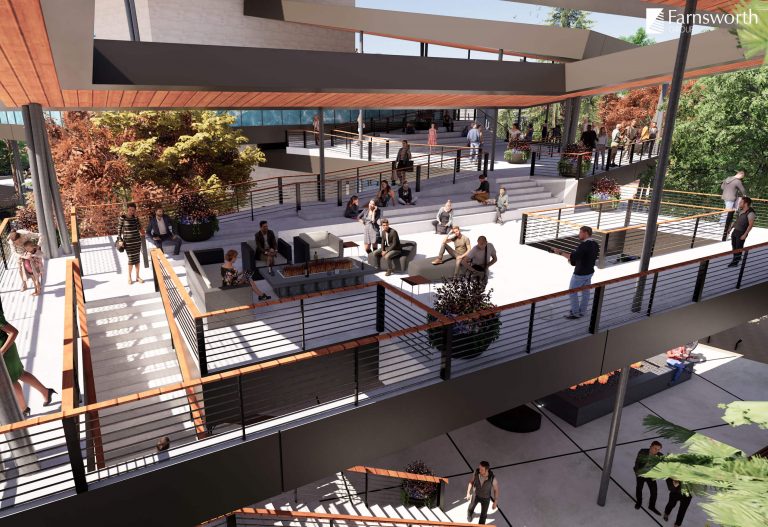 Enjoy the scintillating flavors of the locally-sourced international food hall and the variety of chef-driven destination restaurants. Meet friends over drinks as you savor the creative craft cocktails and enticing urban environment. If you have a craving, Town Center will be your go-to gathering place for wish fulfillment. Need a space in which to work? Merge offers invigorating co-working options, giving you the freedom to work close to home, and be connected to the international food hall, should hunger call. Network, create, collaborate, and work at Merge!
Activated urban retail, offering an array of sensory wellness options, local-to-global dining, fresh farmers market and unique boutique hotels. Painted Prairie updates the urban experience, mixing it all with an adventurous spirit and the ultimate in connectivity. Just imagine, a fresh urban experience, just steps from your home.
Just over one mile from a commuter rail stop and a few minutes from Denver International Airport (DIA), Painted Prairie is easy-to-get-to and accessible to all. Work downtown? It's an easy 24-minute commute via car - or take the rail! Looking to ski? The closest resort is only an hour-and-a-half away. Centered on a magnificent ridge, the community offers an array of housing options, set in a community focused on activity and engagement.
* Information provided by Painted Prairie and used with permission. Photos shown are conceptual, and subject to change.
---