Painted Prairie Open Spaces and Parks
Painted Prairie provides a little something for everyone, from hiking to sledding to mountain biking. As you step away from your home, your next adventure awaits - even if you're just exploring the neighborhood while enjoying the sweeping views of Colorado's Front Range.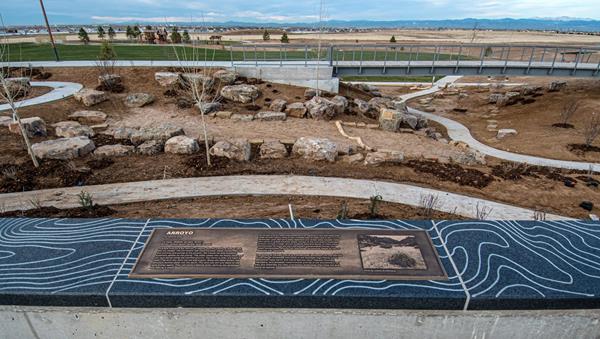 Whether you walk, jog, bike, or push a stroller, Painted Prairie offers an extraordinary array of trail systems uniting the community with a network of parks, open spaces, and Town Center's urban experiences. Developed by Civitas and Calthorpe and Associates - the creative minds behind the park and open space system in Denver's Central Park neighborhood - the showpiece of Painted Prairie is a 22-acre central park with endless opportunities for fun and adventure.
Play your favorite sport on a grass field, enjoy the many miles of trails, for big and little kids alike, or create your own adventure at one of Painted Prairie's environmentally inspired playgrounds. Journey through the community's beautiful streets, taking time to stop and enjoy the pocket parks you'll find tucked in enchanting areas. Community gardens abound, offering the opportunity to toil in the soil and encourage new growth. Two vast parks—huge expanses to explore—are just the beginning, as smaller parks are around every corner, just waiting to be explored.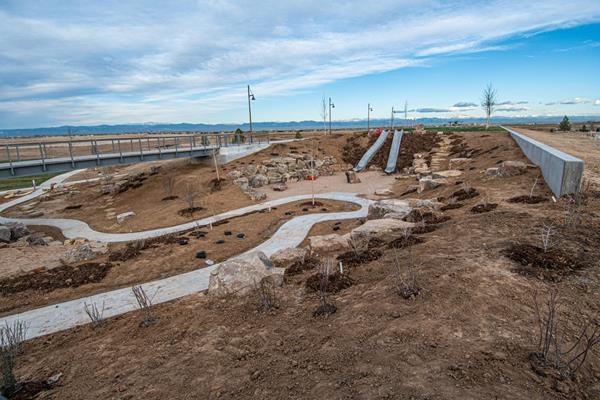 Looking to relax with friends and family? Grab a picnic table and hang out at a fire pit, enjoy outdoor concerts and events, or together explore the arroyo, which offers slides on which to ride from top to bottom. All of this adventure and exploration, easily connected to the Town Center and Painted Prairie community.
Venturing out beyond Painted Prairie? Head out to over 100 miles of regional trails, including the Rocky Mountain Arsenal National Wildlife Refuge, just a few miles away. And with easy access to Denver International Airport and I-70, your next adventure is closer than you think!
---